Who we are.
Coach is a global fashion house founded in New York in 1941. Inspired by the vision of Creative Director Stuart Vevers and the inclusive and courageous spirit of our hometown, we make beautiful things, crafted to last—for you to be yourself in.
Kiko Mizuhara, Coach Forever, Spring 2021 (Juergen Teller)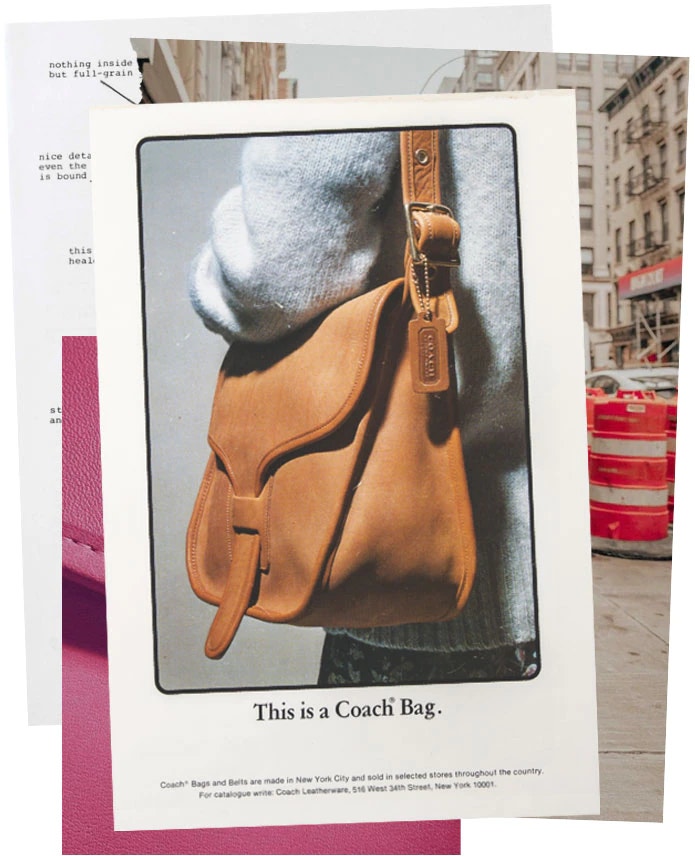 Better-made things create a better-made future for all.
What we believe.
We believe in crafting beautiful things that you can be yourself in. Since 1941, inspired by the spirit of our hometown, New York City, we've built a legacy of craft and a community that champions the courage to live authentically.

Today, the same way we care about every stitch that goes into our product, we care about the impact we have on people, communities and the planet. Everything we make, we craft to last with the belief that better-made things create a better made future for all.
Our story.
Coach began with a dream to hand-craft leather into beautiful, clever, practical things. Founded in New York in 1941 by six artisans, the house grew under the vision of Lillian and Miles Cahn to become the Original American House of Leather.

Then came Bonnie Cashin: hired by Miles Cahn in 1962 to be Coach's first lead designer. With Bonnie's fearless vision of color, proportion and quirk—and her love of doing—Coach transformed into the perfect reflection of modern freedom and equality, the attitude of 60s New York.

In the decades that followed, Coach opened its first store on Madison Avenue and transformed from a family-run leathergoods company into a fashion house known around the world for its distinct attitude and lifestyle collections inspired by New York.

Today, as in 1941, we are shaped by our unique story—and committed, in everything we do, to celebrating craft, our hometown and the optimism of authentic American style.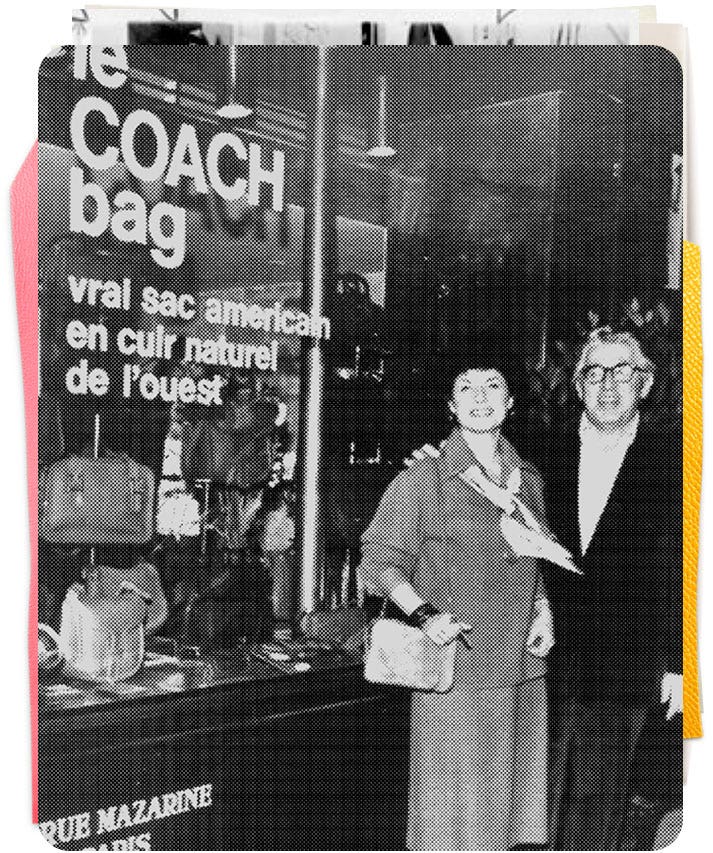 Coach founders Lillian and Miles Cahn, 1960s
"It was only at Coach could I really accomplish something that I've wanted to say about fashion since I was a student: that it should be about joy, about celebration, and to paraphrase one of my heroes, Keith Haring, it should be for everyone."

— Coach Creative Director Stuart Vevers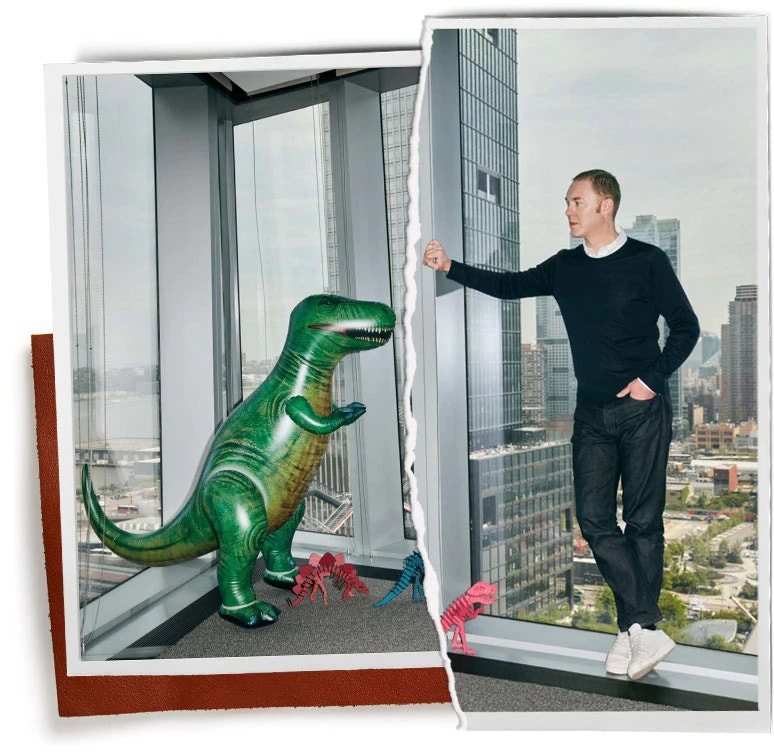 Coach Creative Director Stuart Vevers, 10 Hudson Yards
Our Creative Director.
Bringing an appreciation for American pop culture and a love of craftsmanship to Coach, Stuart Vevers has been reimagining the heritage of our house since 2013. Inspired by the inclusive and courageous spirit of New York, his free-spirited collections have introduced Coach to a new generation.

In 2017, Vevers was awarded the Accessory Designer of the Year award by the Council of Fashion Designers of America (CFDA) and the Designer of the Year award by the American Apparel & Footwear Association (AAFA) for his work at Coach.
Our Coach family.
Coach is more than a bag—it's a community of Coachies around the world united by a shared spirit of optimism and the courage to be ourselves. It's this "family" that inspires us to reimagine fashion for the future we want to see tomorrow—the idea that when we're ourselves, together, we can move the world forward.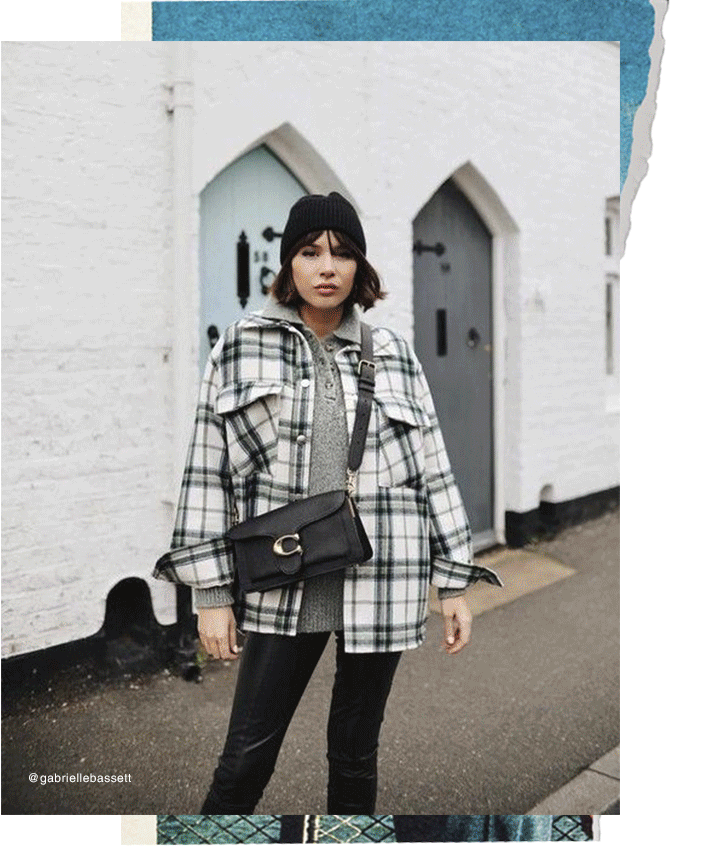 Together, we move the world forward.